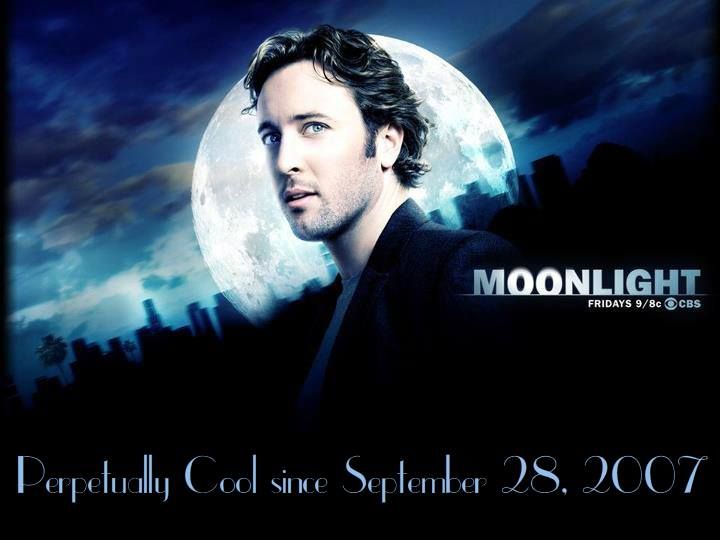 Wow--the anniversary caught me by surprise this year! I guess it's because the days are all so similar, you don't notice them slipping by so quickly. But here we are, at the thirteenth anniversary of the debut of our amazing show.

I can't help but wonder how the COVID-19 pandemic would affect vampires. Do they have to sequester their freshies to prevent them from getting sick? Are the vamps able to move more openly in public, since fewer humans are out and about? I guess that depends on where in the world they are.

Here in Los Angeles, the city is still pretty quiet. No bars are open, and restaurants are only open for outdoor dining or takeout. Mick probably has to gag down some pretty funky blood from the morgue. Although if he's lucky, he can find some uninfected stuff. I bet Guillermo charges extra for that, though.
I wonder how the pandemic affected Kostan Industries. Knowing Josef, he took it very seriously from the outset, bought up tons of shares of PPE manufacturing companies, and made a killing (um... well,
you
know what I mean.

). Mick is probably worried sick about Beth, because you can bet that she's right in the thick of things. Unless she's already a vampire by now.

Thirteen years later, I'm still thinking about our show as if it's a part of everyday life. That's the way it feels to me. It just feels right that the vampires are here, running their own society right next to ours, hiding in plain sight. That Guillermo is still doing autopsies and making sure the vampire secrets stay secret. That Josef is wheeling and dealing in his steel-and-glass tower, slipping away to New York to visit Sarah occasionally, and growing his fortune. Maybe Coraline is still in France, waiting for Mick to come to his senses (in her mind, anyway). I can see her living in some gorgeous old stone house in the French countryside with Cynthia, working on that elusive cure. And Beth... well, I can't see her still working for Talbot, because he's just too much of an arrogant jerk.

So maybe she's joined Mick's PI agency, and they've dragged Logan out of the basement to be their technical wizard. They take on cases other PIs won't touch, and they solve most of 'em. They're a good team, you know.
In this crazy year, where every day brings some new scandal or catastrophe, it's really comforting to think that the Moonlight world is still there, just out of sight, and that Mick is still driving that Mercedes through the night with the top down.
Happy Thirteenth Anniversary, Moonlight!




Love,
Allegrita