Lilly wrote:1.

Photo Shoot

–

Lighting fixture section, Property Department

, Warner Bros. Studios, Burbank, CA

Talk about re-purposing! For Renee Beresford's modeling gig, they just went over to the property building and set up shop in the lighting fixture area. Some of the chandeliers were lowered and some dramatic standing fixtures were moved in to make a very effective backdrop for the high fashion photo shoot.

(image from Warner Bros. website)
Here are some additional pictures of the lighting department from our recent tour.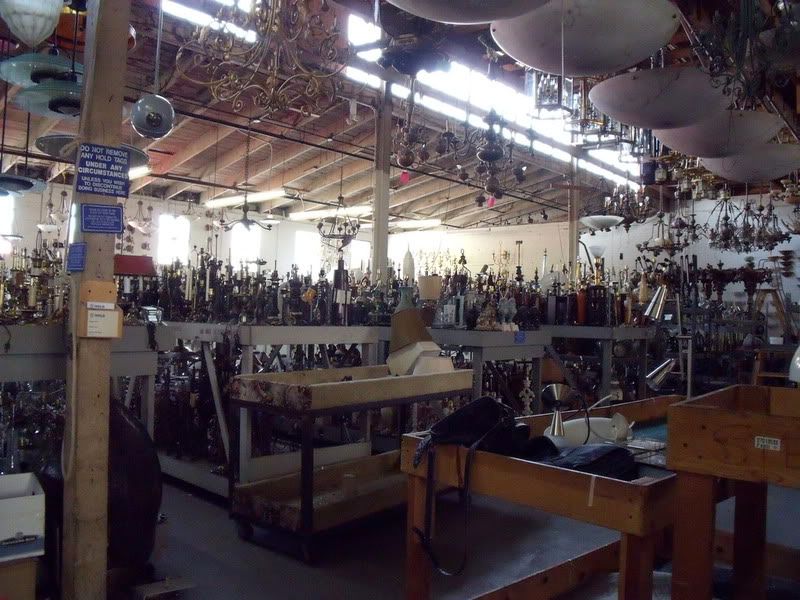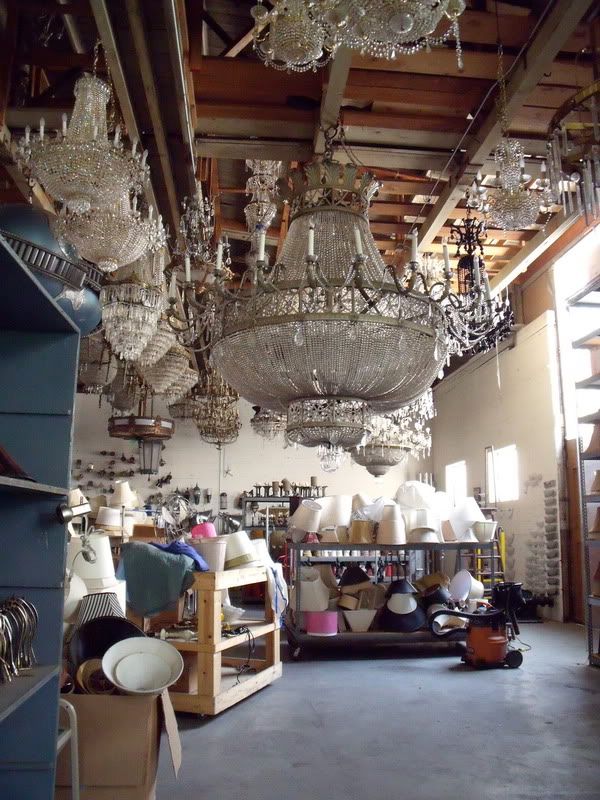 It really is an amazing place - each item is tagged and barcoded so you can see at a glance all the productions it has been used in. The staff in there aren't used to having tours coming through - and I think they were rather thrilled. They had pictures of the scenes from Moonlight on their wall and were only too happy for us to poke around.
Some of the other ladies got some great pics so I'm sure they'll come and add them.
Red