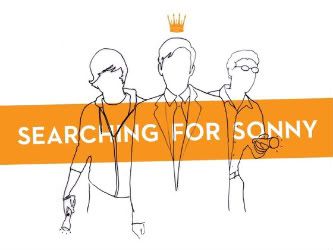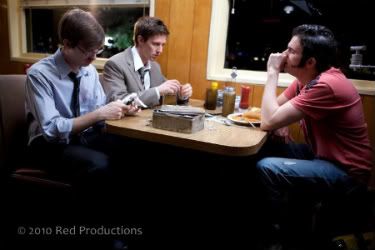 Welcome to the second thread of our discussion of Jason's exciting new film project, "

Searching for Sonny

."
Let's re-cap:

Searching for Sonny
is a comedy/mystery, written and directed by Andrew Disney, which was shot in Fort Worth, TX. Shooting wrapped in early June and the film is now in the post-production phase.
In addition to Jason, the film will feature Minka Kelly; Nick Kocher and Brian McElhaney, who form the New York City comedy duo, BriTANick; Masi Oka and Michael Hogan.
"

Searching for Sonny

" is a film that tells the story of Calvin, Elliot and Gary who return to their high school reunion to discover that their old buddy, Sonny, is missing under mysterious circumstances. After run-ins with the law, an ex-girlfriend and the corpse of the high school quarterback, the mystery turns meta when they realize that everything happening seems eerily similar to a play they performed in high school – a play Sonny wrote."
Website:
http://searchingforsonny.com
FaceBook:
http://www.facebook.com/searchingforsonny
Twitter:
http://twitter.com/searchforsonny
Tumblr:
http://blog.searchingforsonny.com/
--
Director's Notebook
Our previous discussion thread has been archived:
Here