Episode Eight: 12:04
The first scene opens with Mick digging the bullet out of his arm that he received in Fever when Leni shot him.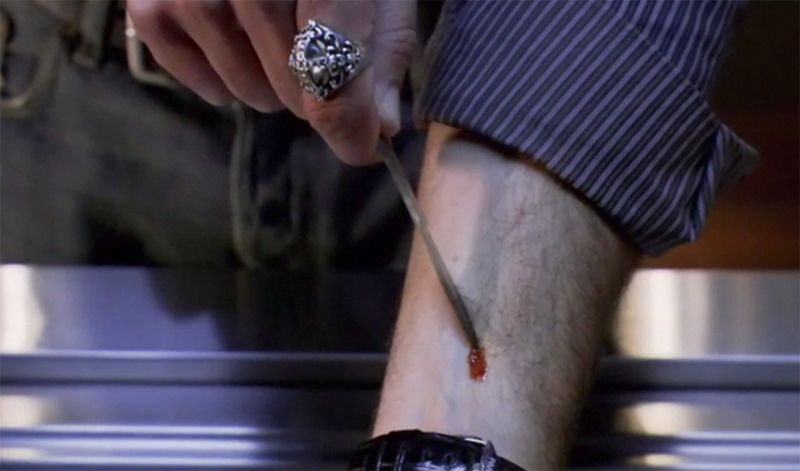 His VO explains that aside from silver buckshot a vampire can leave a bullet in but it's inconvenient when going through metal detectors.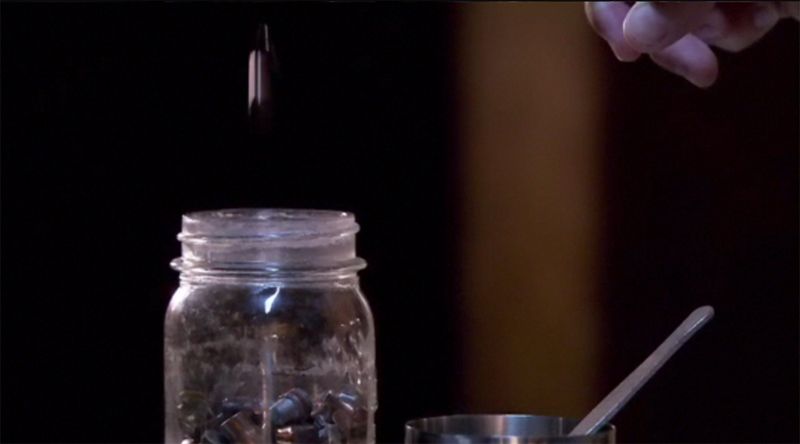 He goes on to explain that their skin reforms but the old wounds sometimes still ache. Mick's thoughts are interrupted by a Buzzwire report on his television. Beth is covering a story on a killer on death row whose time had come.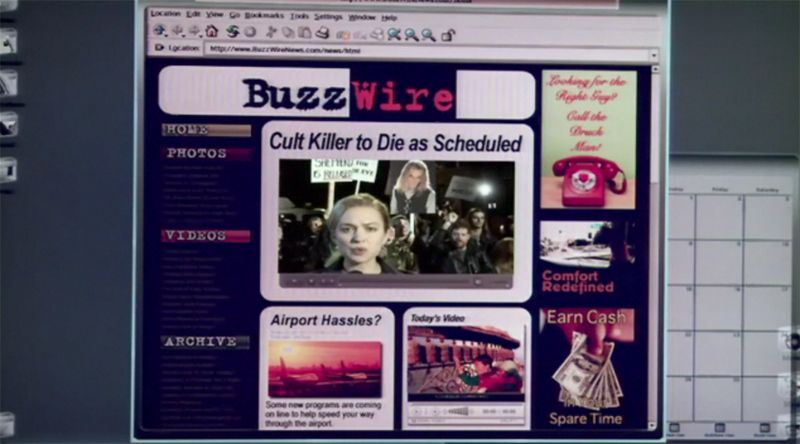 Mick's VO continues, saying how humans have their own coping mechanisms when something goes wrong. Some become obsessed, some vengeful and others (as Beth's face is on screen) just block the whole thing out.
The scene changes to where the execution is taking place. Beth is continuing her report right outside. She tells the camera that the execution was scheduled for midnight in the hopes of reducing the number of death penalty protestors and the killer's 'family' - a.k.a. his followers. Beth catches the D.A. who put the Donovan Shepherd away and interviews him. She wants to know if he thinks justice was being served. His answers (surprise!) is yes.
The killer ruined a lot of lives and, hopefully, his death will give them closure. She asks him why those that Shepherd calls 'family' will not be admitted to watch. The law does't recognize them as family members. Only the relatives of the victims will be allowed. And one survivor, Audrey Pell. The D.A. leaves and Beth continues, explaining that it was Miss Pell's testamony against Shepherd that put him away. She was only 10 when she hid in a closet while her parents and 4 others were murdered.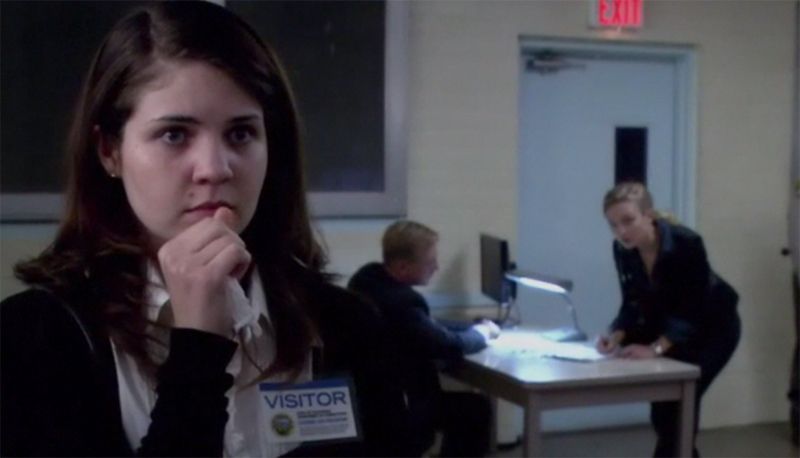 Beth signs in and introduces herself to Miss Pell who tells her she's not giving any interviews. Beth's not looking for one - she was just checking that the girl was okay. As they stand there Pell tells Beth that she's not sure if she can watch. Beth asks if it feels like justice and gets a quick 'yes' in return. Pell wants him gone - for good.
The proceedings are started, the procedure is explained. Donovan was given his last meal and given a chance to pray. We are shown his meal (which he did not eat) and the priest kneeling with him.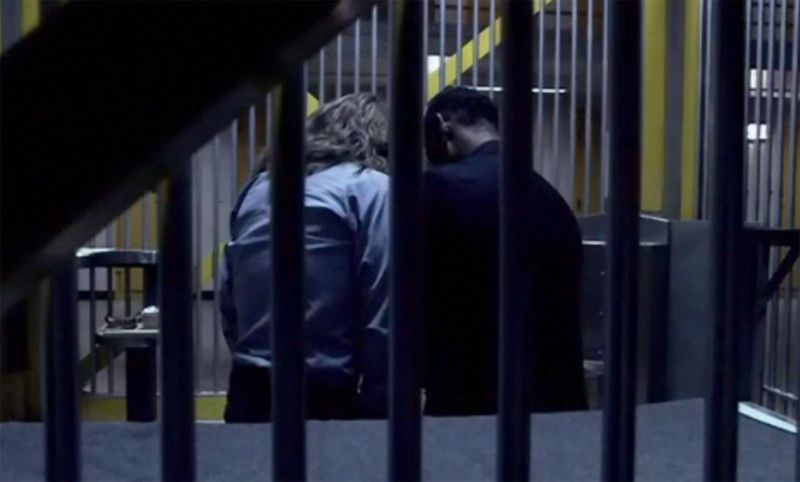 The killer is walked out and escorted to the execution room. The audience are seated - Beth takes a seat next to Audrey. Donovan is strapped in and the curtain opens so he can be seen. Audrey has a flashback to when she saw him as a child. She's peeking out from where she hid in the closet.
He sees her and tells her "Hello sweetheart. I see you." *shudder* Was I the only one that he totally creeped out?
Beth takes her hand and assures her that he can't hurt her anymore. Shepherd is allowed to speak some last words. He tells the audience that he's had a lot of time to think on his choices and actions and he doesn't regret a bit of it.
He doesn't seek forgiveness - only the blood of those who crossed him. He will live on and they will die, screaming his name.
A little upsetting, yeah.
The machine is turned on and Shepherd is put to death. Beth finishes her story, reporting that Donovan was given a lethal injection at midnight. She also reports his last words which are witnessed by his 'family' outside. They are delighted by his what he said.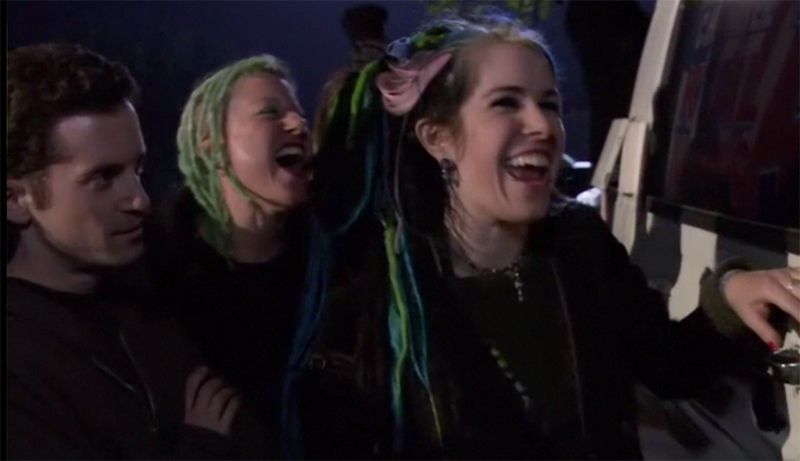 Pell leaves the building, walking by the crowd and is a freaked out by his followers, many of which resemble him with their evil stares and long hair.
Beth puts a comforting arm around her and ushers her away.
Beth is very sweet to Audrey. I really thought when I first watched this that she was angling for an interview even if she said she wasn't. But that wasn't the case. Do you think that she saw some of herself in Audrey - the traumatized child?