Episode Six: B.C.
Summary: Josef goes to Mick to find a vamp who is also an on again/off again girlfriend. Beth is investigating the death of a model from a new unknown drug. They end up working together to find and destroy the supply of this drug.
Okay, I'm excited - this is my very favorite episode. I'll try not to squee too much.

Beth is on an assignment. She's to do a story on a new designer and is at a model shoot.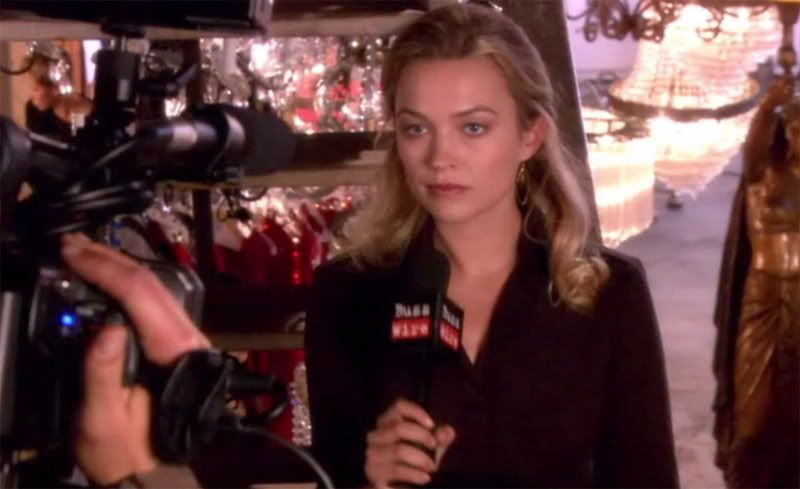 It's fluff and she's annoyed. Especially when Steve is so focused on the model. Beth refers to the line as outfits only a broomstick can wear.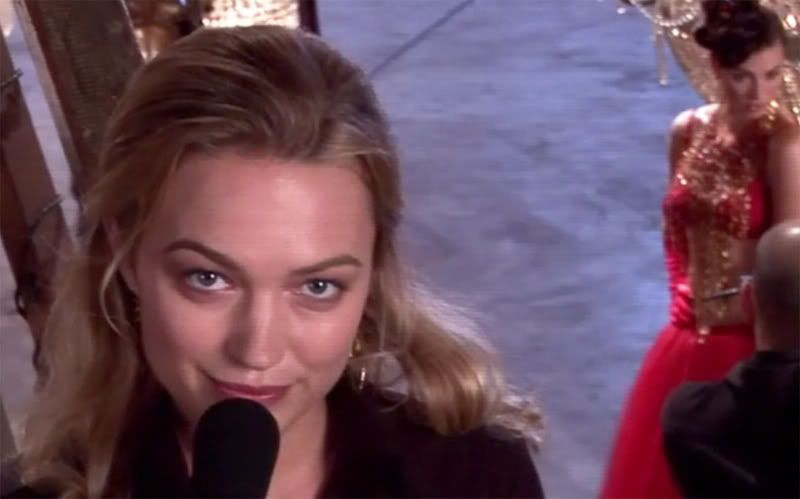 Mick is awakened by a fist banging the top of his freezer.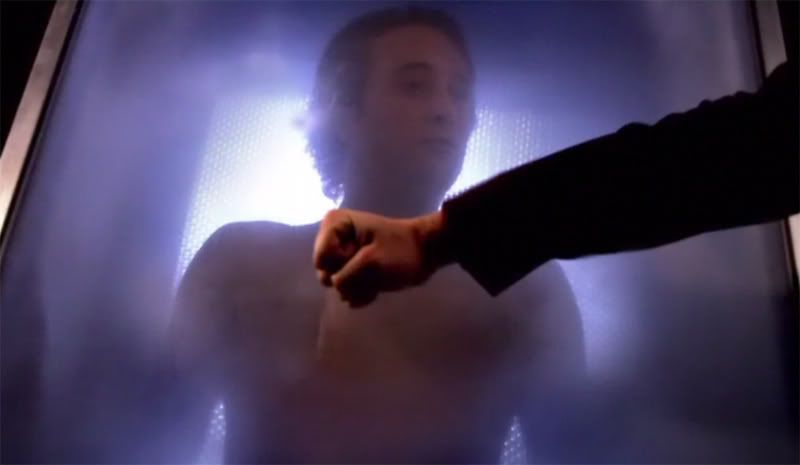 It's Josef and he opens the lid to the freezer. Mick is groggy and cranky. Josef tells Mick he's looking for somebody. Mick's in a snarky mood and asks Josef if he expects to find the person in Mick's freezer.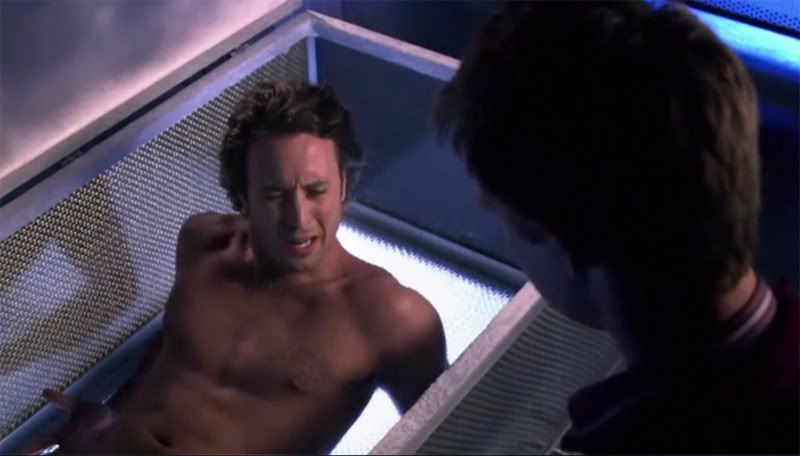 Josef says he needs Mick's help. Mick responds crankily. Josef throws Mick a towel.
And then whips out a watch with a picture in it. He tells Mick it's Delores Maxford Whitaker. Lola to her friends.
Mick takes it and remarks "nice" and asks if she's a vampire.
Josef says "of course" and that she's the oldest one he's ever met. They've had an on again off again thing going for the past 100 yrs or so. She currently in town so it's on again.
But she's disappeared.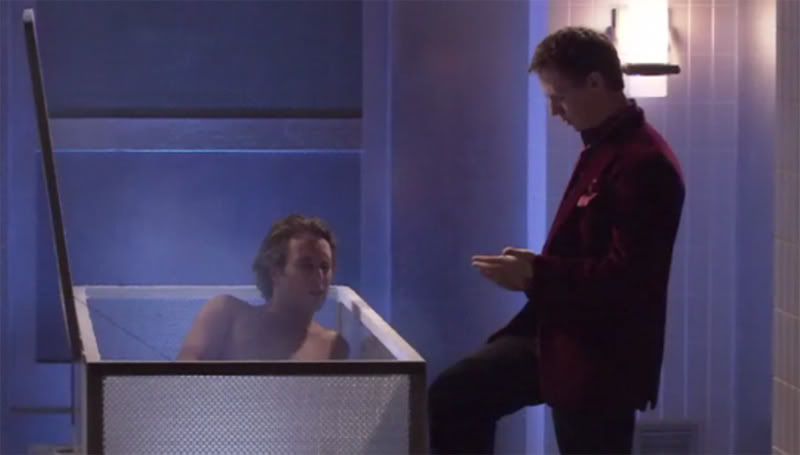 Mick laughs. And says that's what Josef gets for dating older women.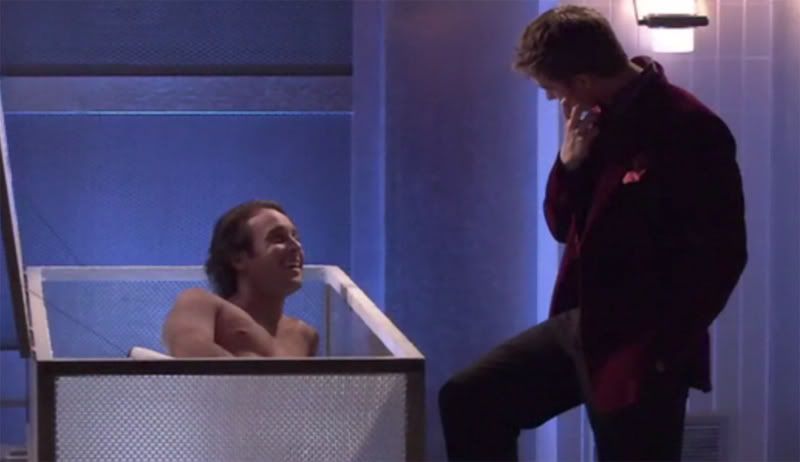 Josef says it's better than dating a human.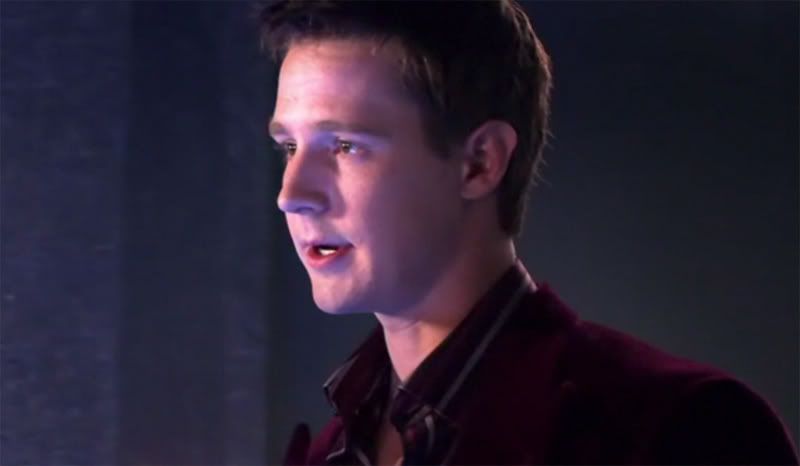 Mick, disgusted begins to say he and Beth are not dating. But asks Josef what this is about.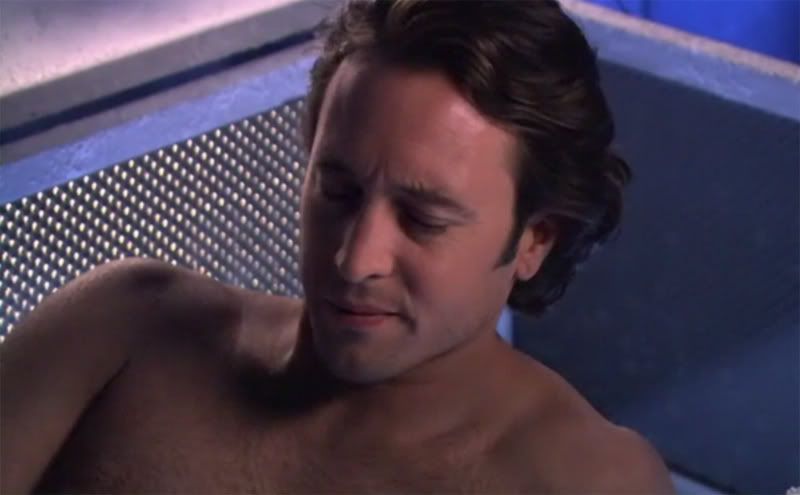 Josef says she's vanished. Mick makes fun of him and then asks if he has her phone number. Josef says that she calls him. She's unpredictable. Exciting. Something you value as you hit the 400 yr. mark. (Hmmm. I think Mick values that
now
).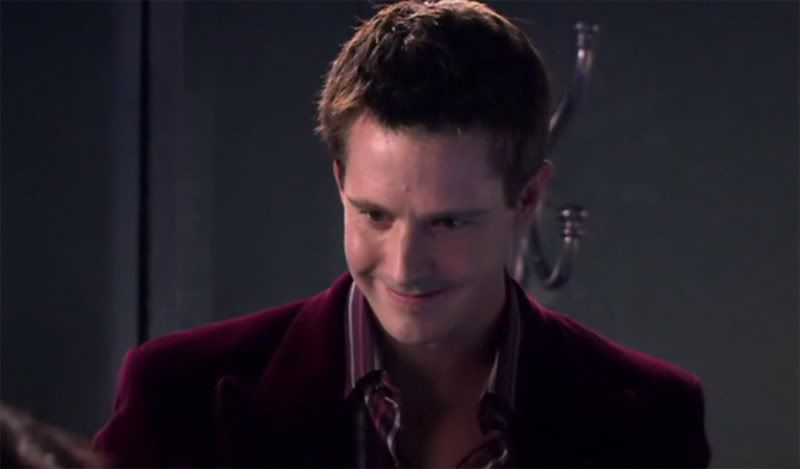 Mick asks for Josef's cell phone and he hands it over.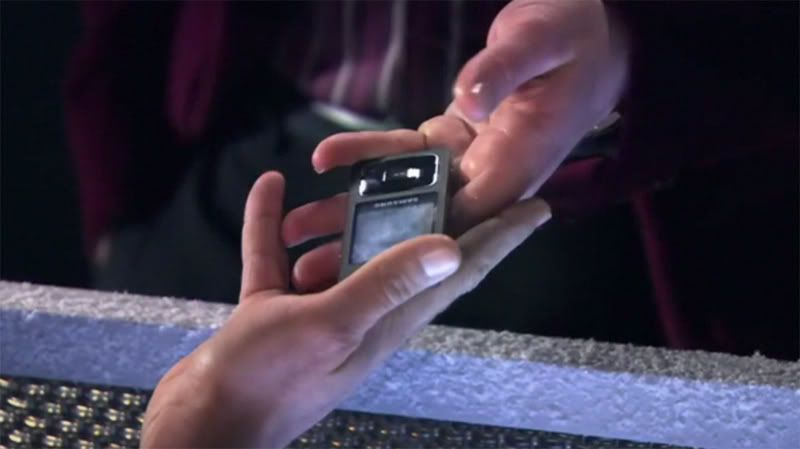 Mick wants to get the story straight. This woman has stood Josef up and instead of moving on he becomes worried and heads over to Mick for help.
Mick smiles, knowingly, and asks how much she owes Josef.
Josef gives a small smile and tells Mick to see what he can find out. Josef turns to go but Mick signals to him to close the freezer lid.