Speaking of the vamp at the convenience store, this brings up something I've always liked about this ep.
When blood is shown from a "vamp's eye view" it's a much brighter red...which falls in with Trevor's original concept of vamps being color-blind except for red.
For example...blood on the floor, as Mick observes it: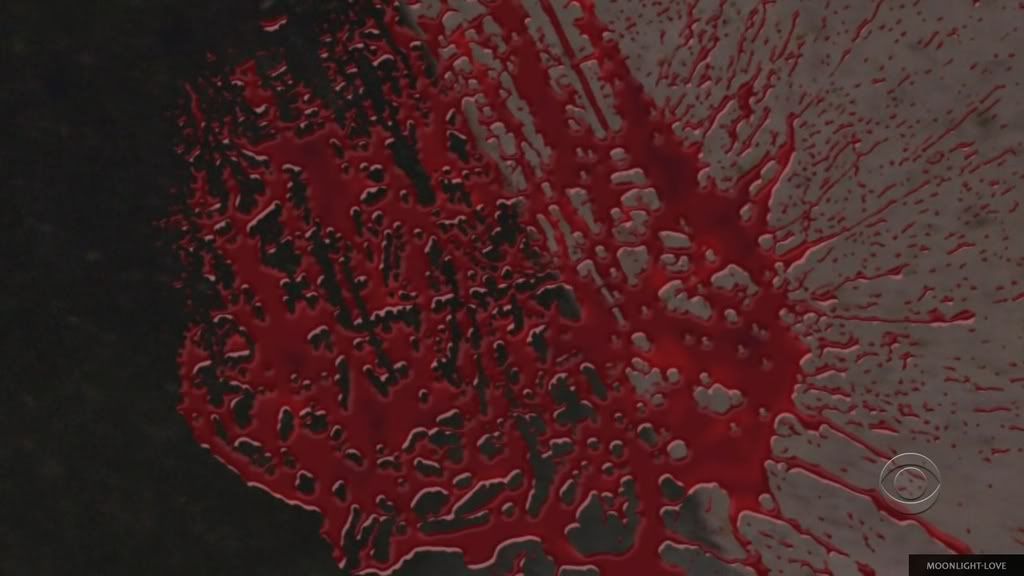 A little later, Coraline sees Mick with blood on his mouth...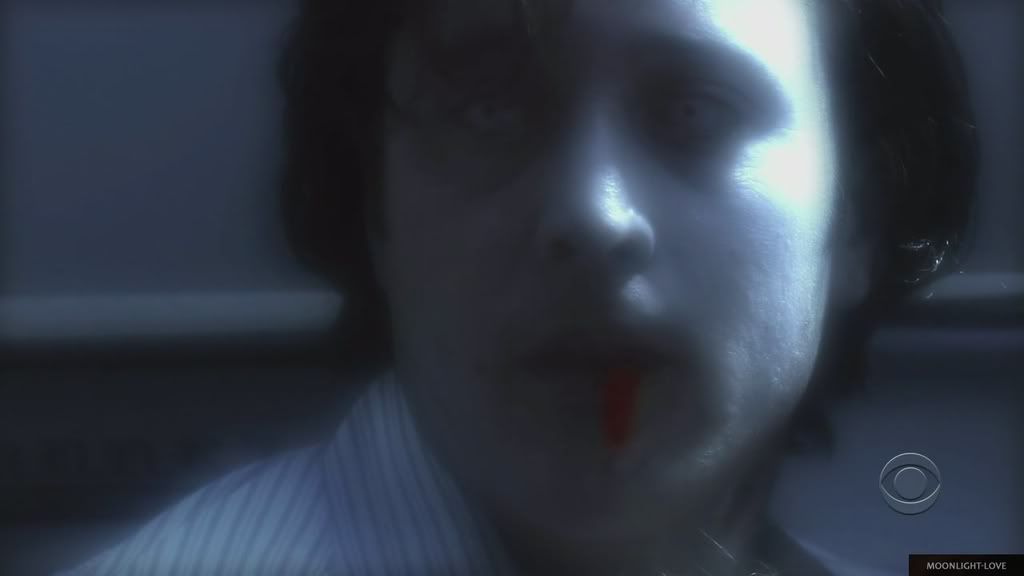 And try this on for size...in the hospital, a "human" view of Pollock, with dark blood hanging in the foreground:
Now, the perspective is turned around and we see through Pollock's eyes, the same bag of blood:
They don't hit you over the head with this, but it's there. For people like us to find and appreciate.
Lucky
(me? consistent? *cough*Kostan lover*cough*)