You're right, FdL. I don't think our rewatching of that scene will turn too many heads on this board. LOL.
A woman arrives home and is shocked at the state her garage is in.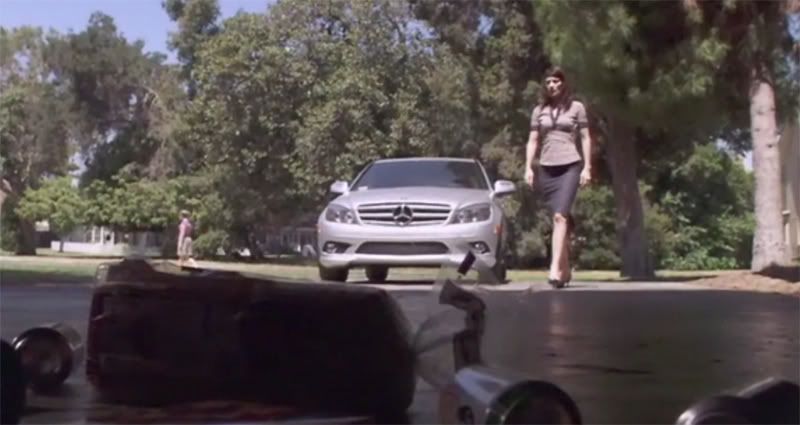 She looks around and finds her husband (our newbie vamp) sitting in the refrigerater.
She's a little worried. Ya think?! When asked, he says it felt good to sit in the frig. She tell's him it will be alright - that he's just stressed. Uhuh. She has NO idea.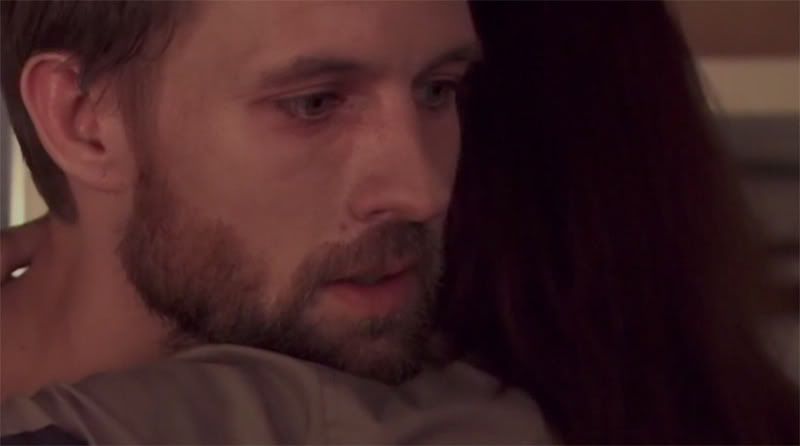 They head into the house.
Later that night.....
Mick and Beth go for a drive. They are waiting to hear something about First and Main. Beth is eating chips and offers Mick one. She says there is no garlic. He laughs. He could eat chips with garic. If he ate.
They discuss what it means to be a vampire. She asks if he can fly. He answers 'yes'. Just kidding.
Beth wants to know how old he actually is. He tells her he was Turned when he was thirty but he will be 85 yrs old.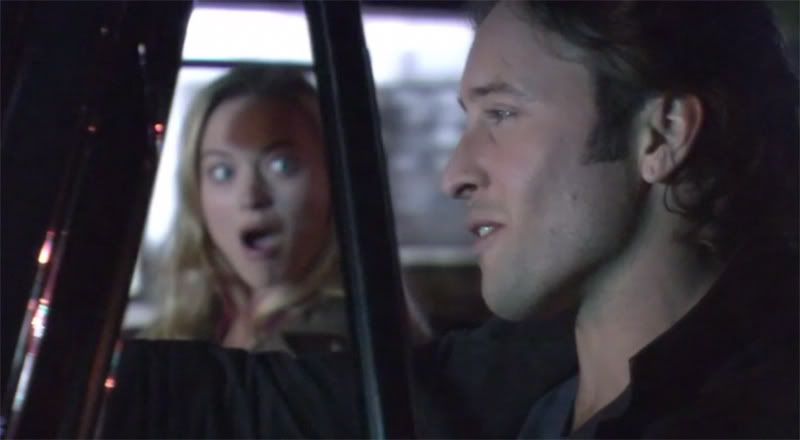 Beth gets a message on her iPhone about a car being towed from First and Main. It belonged to a Jeffrey Pollack.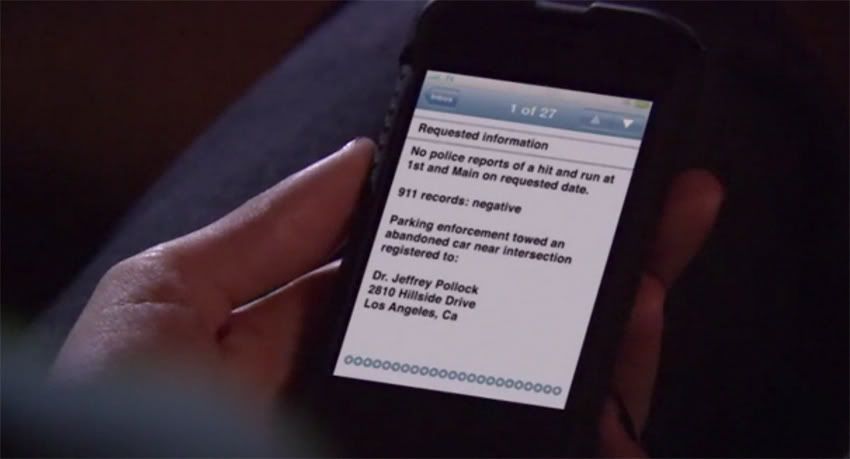 They head to Pollack's address.
When they arrive it's dark and quiet. Mick apparently asked Beth to wait in the car again. She doesn't and reminds him how well that worked last time.
Following the scent of blood, they find Pollack's dead wife.
They go searching for some clue of where Pollack would have went. They find his office. Beth sees a wedding photo of Pollack and his wife. She's horrified that he killed his own wife. Mick is suspiciously quiet.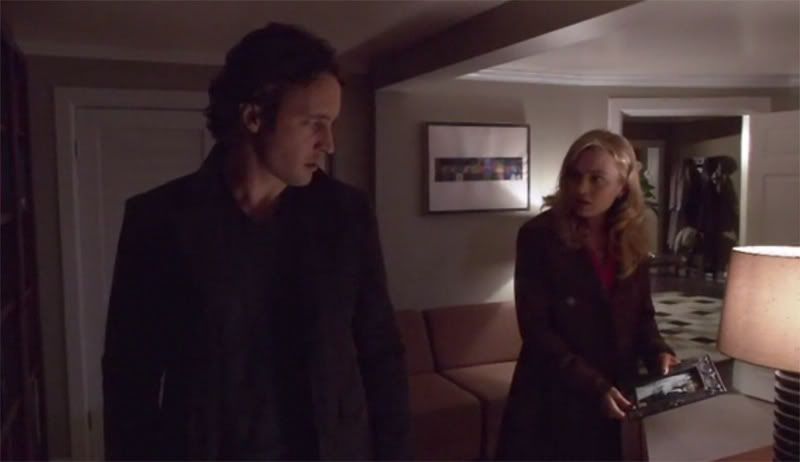 Beth starts to ask him questions about his life before becoming a vampire. He tells her he had to give up his family because he was a danger to them. And, yes, he was married. Mick tells her his wife was dead. Beth says she's sorry. Mick mumbles that, no, she's not. Hahahaha, I love those little zingers. Mick finds that Pollack is a doctor at a local hospital.
There's a noise. Mick tells Beth to stay put. Twice.
Mick finds the intruder in the living room. It's Gerald Stovsky.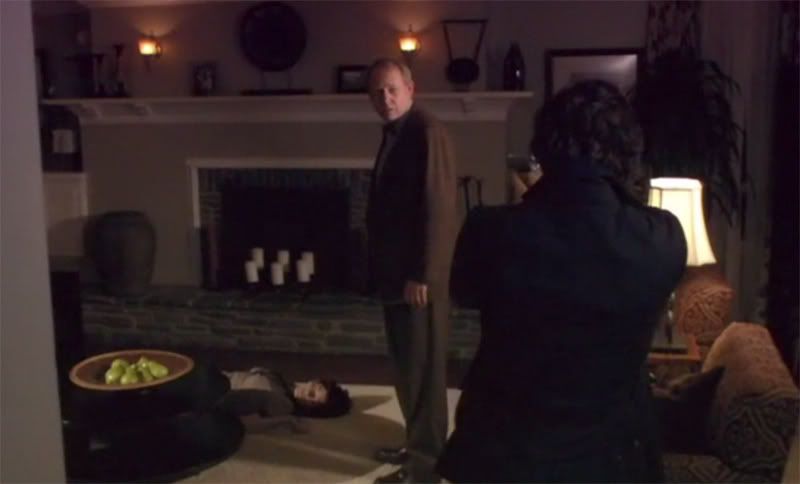 Stovsky thought about it and would like to show his new vamp the ropes. He'd never been able to sire before and he wants to take advantage now.
Mick says it's too late - Pollack is ferral. He's already killed and will only get worse. Stovsky doesn't want to listen. He stakes Mick.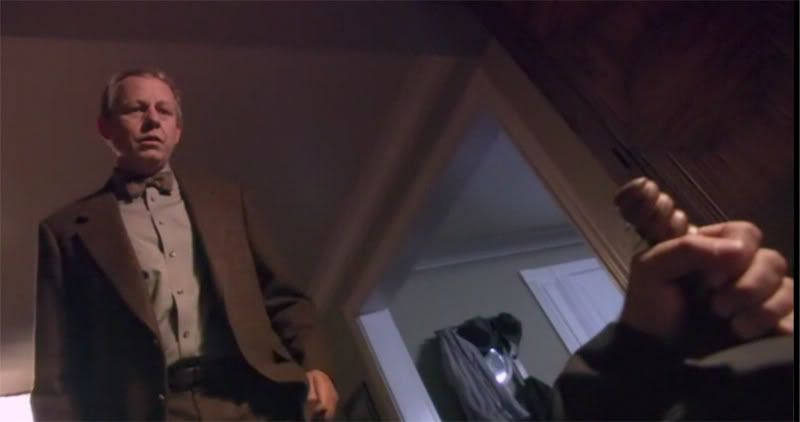 And he leaves. Beth hears the door and she comes looking for Mick. Thank the Lord. Mick can't move but manages to tell Beth to pull the stake out.
She's worried. He doesn't look too good. He tells her it's okay, he heals fast. They need to get to the hospital.