Episode Three: Dr. Feelgood
Summary: A person is struck by a car as he crosses the street. A passing motorist tries to help him, but the victim was a vampire who promptly feeds on the good Samaritan. Instead of killing him, he spawns another vampire. The new vampire goes on a spree that threatens to reveal them all. Mick must stop the new vampire.
My apologies for posting this so late - I've had the flu. So let's get this going.
Beth shows up at Mick's place. She has questions. Big surprise there.
She's nervous but determined. She tells him she wants to speak with him about...him.
He doesn't appear to be thrilled that she's there but he lets her in.
Mick confirms that he's a vampire. There are a couple hundred in L.A. and they are very careful about keeping the secret. They've been hunted for thousands of years so it's very important no one know they exist. She wants to know if he bites people on the neck and suck their blood out (Normally I would have thought that was gross but I wanted Mick to say yes and give us a sample.) He tells her he gets most of his blood from the bloodbank.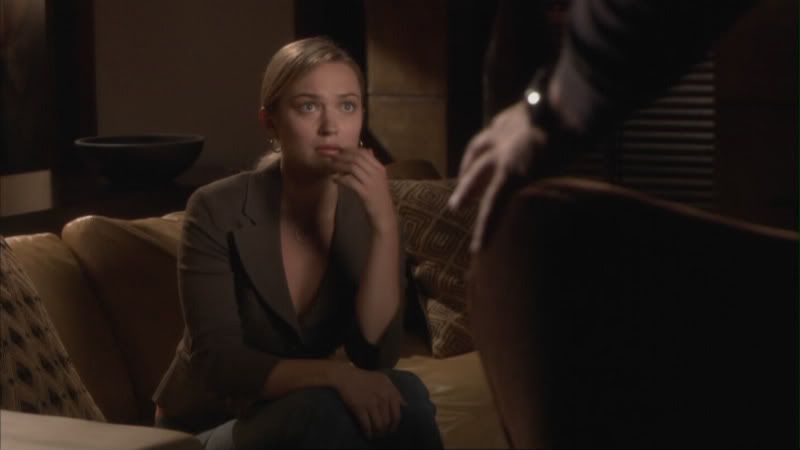 Beth wants to know how someone becomes a vampire - how did Mick become a vampire. Mick has a flashback to his wedding night, his wife is a vampire. He doesn't want to share this info. He tells Beth she has to go. She's persistant and wants to know if he was bitten by another vampire. He tells Beth "another time."
We hear Mick's VO as he describes what it's like to be turned into a vampire and we see a distracted man cross the street and get hit by a car.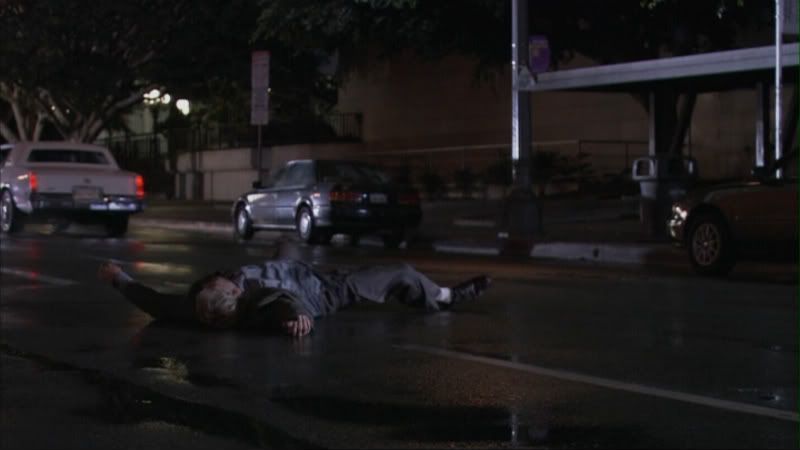 A good samaritan comes along (who happens to be a doctor) and helps him. The hit man vamps out and bites the doctor.