Mick's coffee table is made of two Amici Stainless Steel benches, with a piece of glass on top.
They are available for $546.00 each (regular $900) from Advanced Interior Designs:
http://stores.advancedinteriordesigns.c ... Detail.bok
(There is also a matching stainless steel coffee table that is 10 inches wider, but the pictures make it look like they used the narrower benches.)
Here's a picture of Mick's coffee table, for reference: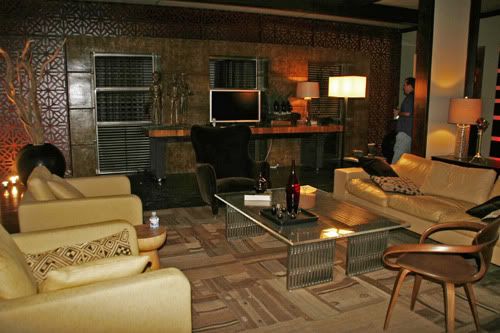 ETA:
Advanced Interior Designs also has Mick's Bertoia side chairs on sale, for $140.00!

http://stores.advancedinteriordesigns.c ... Detail.bok