A long time ago I had put together a really rough floor plan of the FoS after someone said they had trouble visualizing it. It wasn't very accurate and it ended up getting lost along the way. So, I decided to make a new one.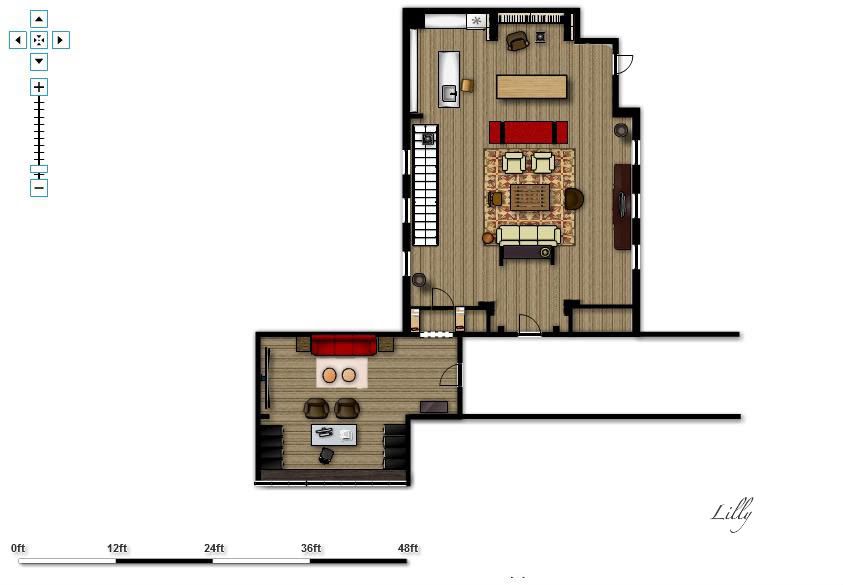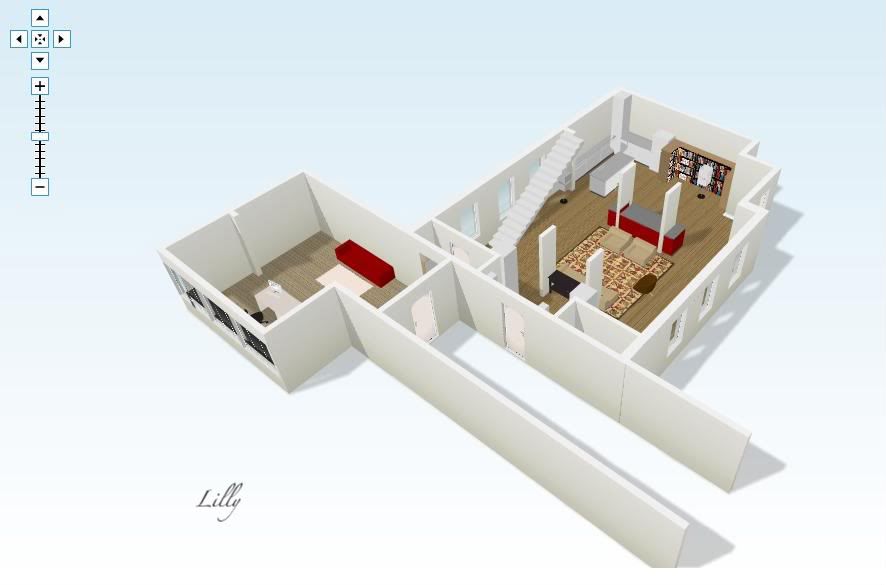 Link:
Floor plan of the FoS – Mick's loft
The link above allows the floor plan to be rendered in 3-D and then rotated. The only problem with the 3-D version it that some of the furniture doesn't show up or doesn't appear quite the right style because the selection available on the website is very limited. Scale is a bit of a factor, as well, because for a lot of this, I've relied on eyeball "guestimations" from viewing the episodes --and from asking people who actually got to visit the set for their opinions.
This is really intended to be a sketch, not a detailed rendering. Among other things, I haven't added in the alcoves in the hallway.
I figure it's a work in progress. If anyone finds any glaring mistakes, I'll do my best to correct them.
As time permits, I'll add labels. We will also be starting a thread discussing Mick's furnishing and adding info as to where some of those items may be found.
--------
Just adding some photos of the living space...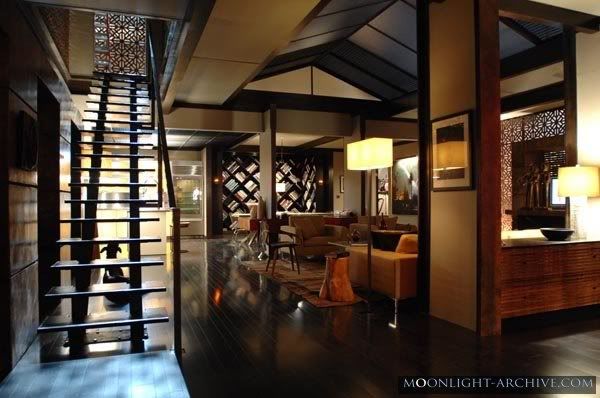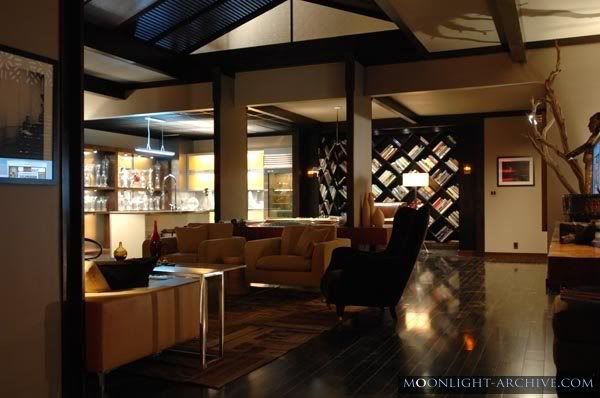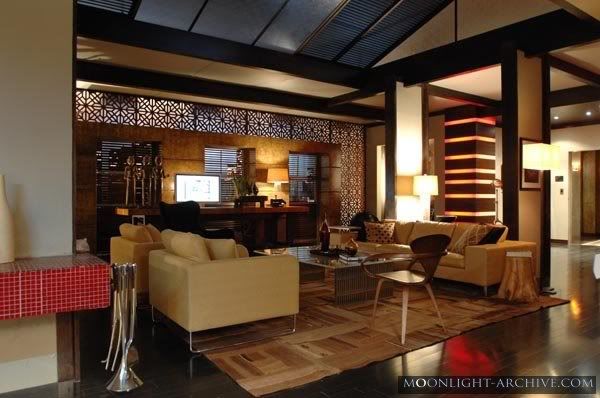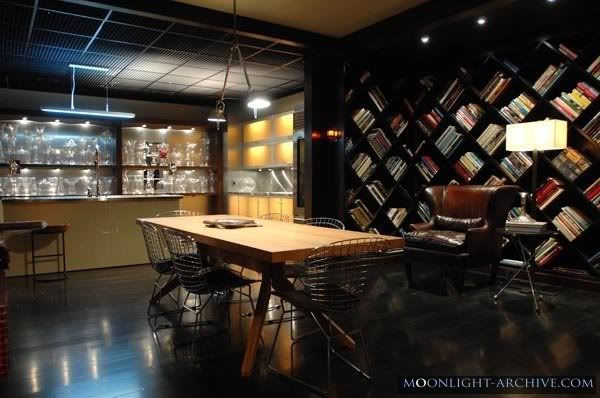 and the office...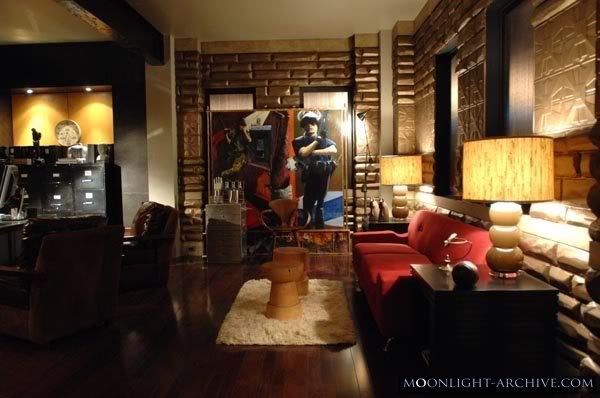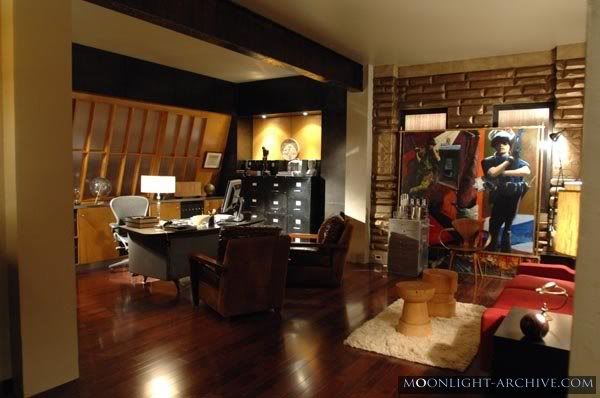 Edited 3/18/10: To correct floorplan