This sequence shows the transformation in the make-up room to turn Alex into Mick. I hope I've got them in roughly the right order.

Warning, if you're squeamish about eyes, have a care - even as a seasoned contact lens wearer, the pics of someone
else
putting a lens in his eye made me wince a little.
Alex in the chair:
The make-up begins:
More make-up - and I presume the guy on the right is doing something to Alex's earlobe to hide the piercing:
More touch-ups:
Cute: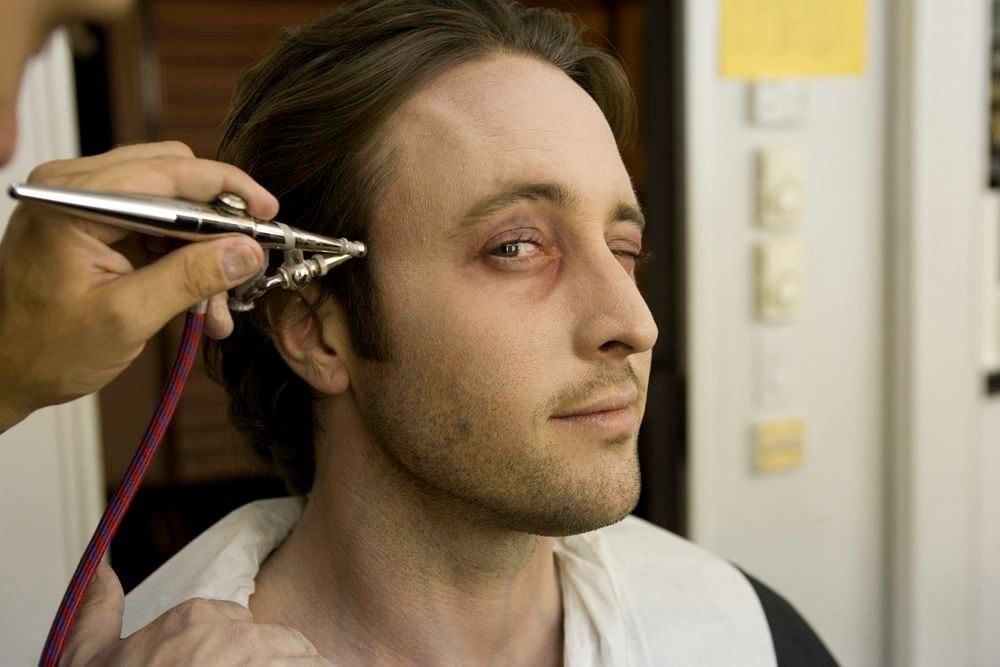 Make-up complete, time for a break:
On to the eyes:
Freaky - but I've always loved this shot: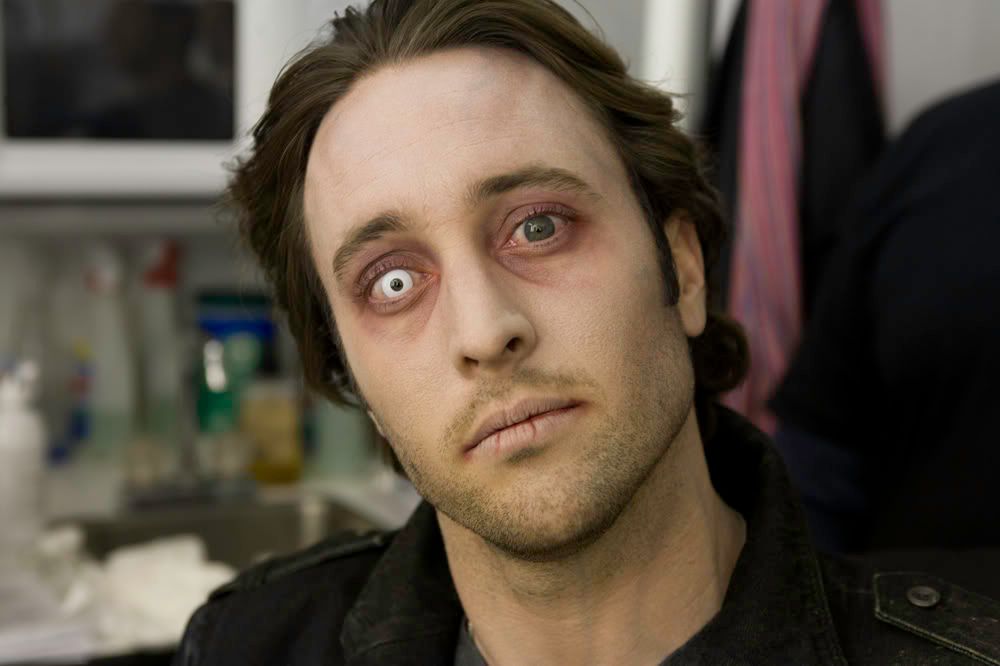 Nearly done:
Fang me: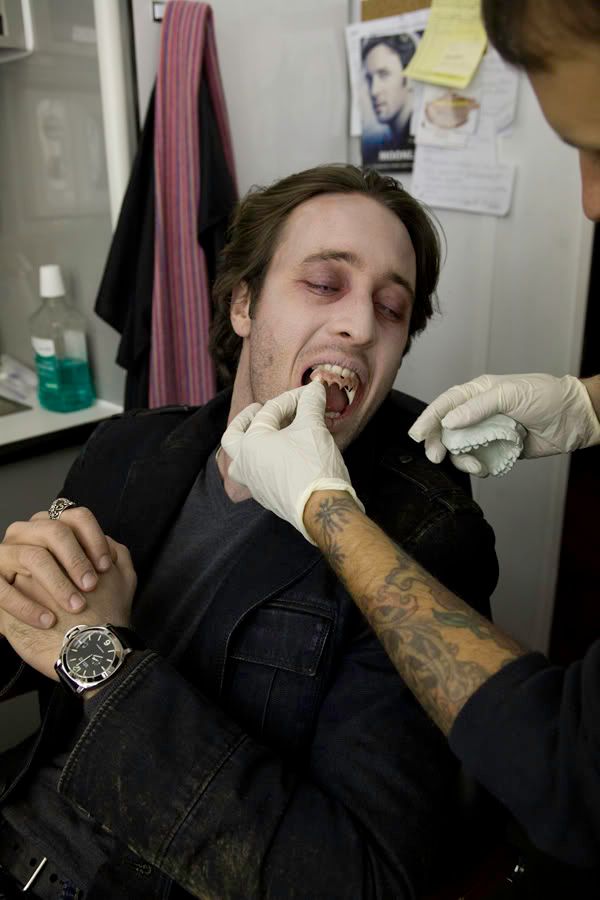 The finished article:
Red