I didn't want to clog up eris' thread with these because they don't really have anything to do with the fics, but this Wordle thing IS EXCEEDINGLY ADDICTING (at least to me

). Anyway, I thought other people might be playing too but also afraid to clog up a thread. I think these are artistic, so I'm putting 'em here in the Studio. Just ignore it if you're tired of them. Somehow, it works for me that there's no talent required, except the patience to keep clicking the button until you get something pleasing (and I love that they're
random
... so fitting for us don't you think?).
So here goes:
I took the Appreciating the Alluring Alex thread and played with it a bit (you're welcome
)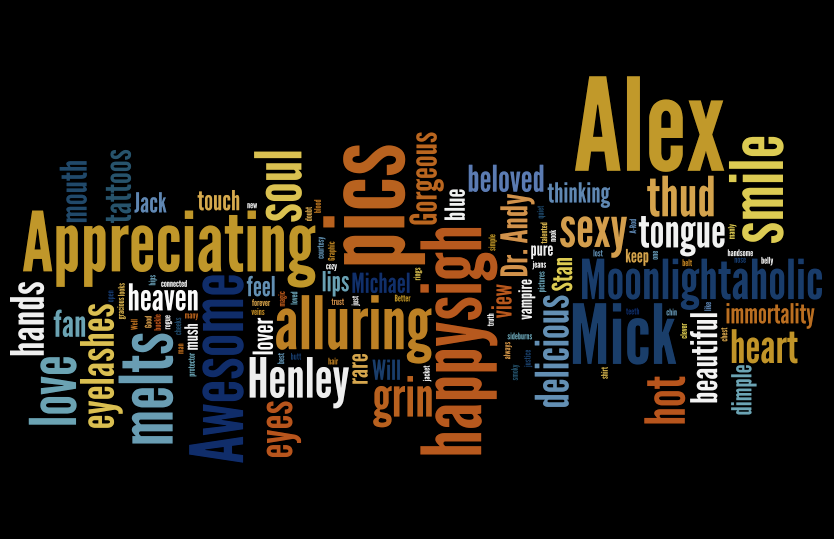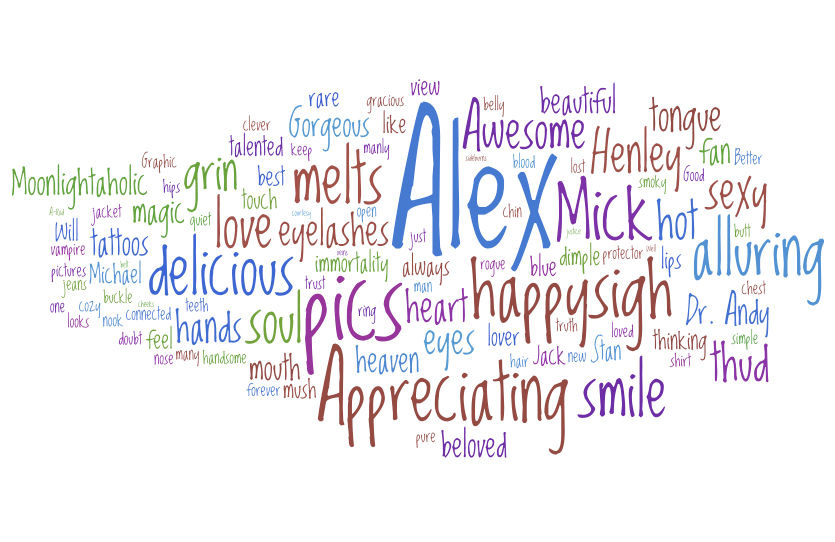 Isn't it wild where it put "Alex" in those last ones? totally random... as if it knew you two were here, Fleur and Grace! Some of the other word locations are also interesting.